Fall 2012: 5 Hayrides With a John Deere Twist
chris sandler
11/06/2012 @ 10:24am
Just a guy who lives in Maine, has friends, has family, and has a good time.
http://blog.machinefinder.com/9782/fall-2012-5-hayrides-with-a-john-deere-twist

If you closed your eyes and thought of fall, what images would bloom in your mind? Orange and red leaves, apples and pumpkins lining farmhouse stairs, and maybe even a hayride or two? Hayrides are, in fact, a long-standing tradition for fall. To celebrate our favorite kind of recreational ride, we compiled 5 hayride photos; we hope you enjoy them just as much as we do!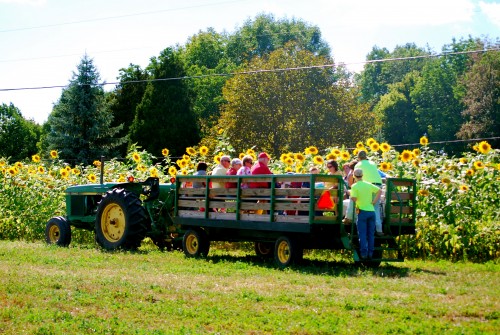 This hayride comes from Adventure Acres, home of the largest corn maze in Ohio! Adventure Acres boasts a John Deere tractor perfect for pulling riders through a pumpkin patch on a crisp fall day, filling everyone from children to adults with jolly thoughts of autumn.