The Best John Deere Lego Structures
chris sandler
12/17/2012 @ 10:48am
Just a guy who lives in Maine, has friends, has family, and has a good time.
http://blog.machinefinder.com/10580/the-best-john-deere-lego-structures

Tractors are an integral part of the farming community, but they're strictly for adult-use only. Today, we'll take a look at John Deere for kids, which will take the form of John Deere Lego constructions. Sets of Lego tractors span the construction and agricultural sectors. But don't take our word for it; take a look for yourself by perusing the rest of our Lego-inspired tractor photo gallery!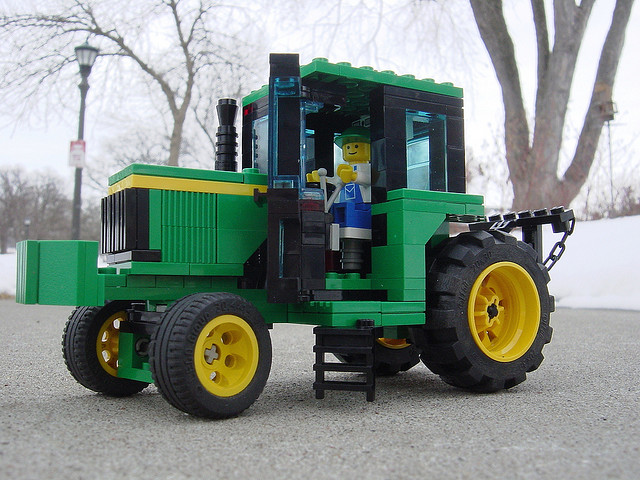 This Lego tractor set is a classic! Building the tractor is fun for kids, but it doesn't end with the construction of the vehicle. This set comes with a toy farmer, inspiring hours of play after the tractor has already been built!