Photo-Therapy: 5 Machines for Your 2013 Growing Season
chris sandler
01/30/2013 @ 12:53pm
Just a guy who lives in Maine, has friends, has family, and has a good time.
http://blog.machinefinder.com/11244/photo-therapy-5-machines-for-your-2013-growing-season

Though we may be in the dead of winter, growing season will be here before you know it. For many crops grown in the U.S., such as spring wheat, corn, cotton, or soybeans,planting season begins in either March or April. The window for planting is a small one, and the acreage that needs to be covered is enormous. So, to help you get ready for this year's growing season, we've put together a gallery of all the John Deere farm equipment you'll use to plant your crops. Enjoy!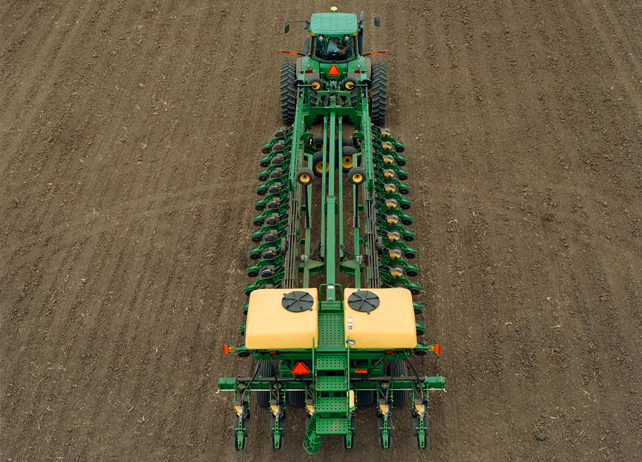 This is the John Deere DB80 32R30, one seeder of the DB series, that features a central commodity system (CCS) seed delivery. It has an increased seed capacity, bulk fill capability, and a thorough clean out so no product goes wasted.