175 Years in the Making: Monumental John Deere "Firsts"
chris sandler
11/20/2012 @ 9:14am
Just a guy who lives in Maine, has friends, has family, and has a good time.
http://blog.machinefinder.com/10162/175-years-in-the-making-monumental-john-deere-firsts

In the 175 years that John Deere has been serving the agricultural, forestry, and construction community, there have been numerous monumental developments. John Deere was and still is a pioneer in the innovative design and production of tractor equipment, which can be seen through Deere's introduction of new equipment, financial success, global expansion, and a guarantee of reliable machinery. The following images give a visual representation of the milestones the John Deere company has achieved in nearly two centuries of business.
1837 First Self-Scouring Plow: Deere designs a plow that can cut through the sticky Midwestern soil.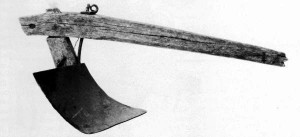 1890 First Product Expansion: Deere offers plows, cultivators, harrows, drills and planters, wagons, and buggies.