6 John Deere Tractor Attachments: From the Bale Unroller to the Box Blade
chris sandler
12/11/2012 @ 12:09pm
Just a guy who lives in Maine, has friends, has family, and has a good time.
http://blog.machinefinder.com/10504/6-john-deere-tractor-attachments-from-the-bale-unroller-to-the-box-blade

John Deere is more than just tractors; we also offer a strong line of Frontier Attachments, and many at that. After all, it's sometimes the attachments that make the tractor. Without a bale unroller, hay couldn't be spread out and cows couldn't eat. Without a box blade, land couldn't be smoothed out or shifted into a different formation for the purpose of maintaining dirt or gravel roads.
Take a look at these 6 attachments for utility tractors:
Wheel Rake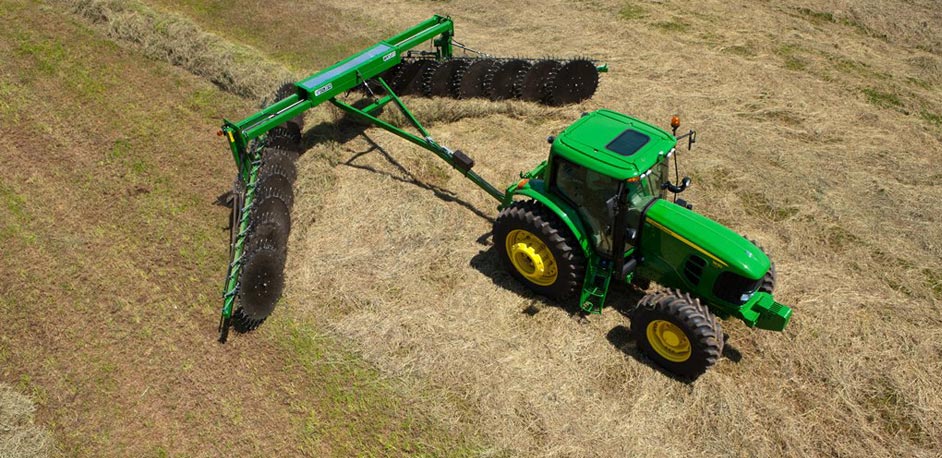 This is a rake used to collect hay or straw that has been cut. The wheel rake is a variety of the hay rake.
Hay Tedders