7 Beautiful Sunrise Pictures Featuring A John Deere
chris sandler
11/06/2012 @ 10:25am
Just a guy who lives in Maine, has friends, has family, and has a good time.
http://blog.machinefinder.com/9614/7-beautiful-sunrise-pictures-featuring-a-john-deere

It's been said: Early to bed and early to rise makes and man healthy, wealthy and wise. We'd like to focus on the second part of that age old mantra – early to rise. As many of you know, starting your day on a farm begins while most of the world is still tucked away in bed. We invite those of you who are less familiar with what a farm looks like at sunrise across this great nation. We hope you enjoy what American farmers get to witness every morning, weather permitting.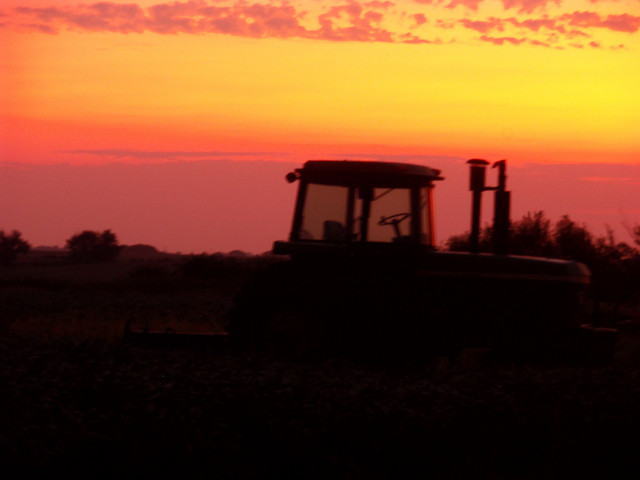 This photo captures the burning embers of a red hot sun preparing to rise. Pinks and yellows shoot through the sky for now but soon they'll be joined by sun that will stick around all day.