Image Gallery: A Review of the John Deere 8870
chris sandler
12/14/2012 @ 9:37am
Just a guy who lives in Maine, has friends, has family, and has a good time.
http://blog.machinefinder.com/10665/image-gallery-a-review-of-the-john-deere-8870#

The John Deere 8870 is a row crop machine first introduced in 1993. It was a new model in the 70 Series and one of the more powerful tractors of the four that were introduced at the time. The John Deere 8870 is designed for hilly terrain and adaptability should you find yourself dealing with rough field conditions. We hope you enjoy the following information and accompanying image gallery for the 8870!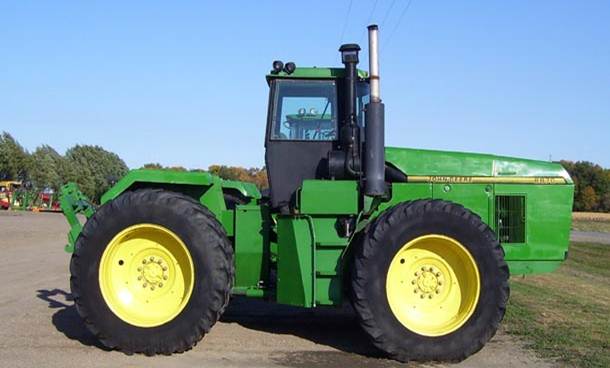 The 8870′s 6 cylinder engine with 350 horsepower gives the machine its oomph; what's more, it's a turbocharged after cooled diesel engine. Since hot air is thinner and can't burn as much fuel, the cooler air can efficiently burn more fuel, ultimately making the engine produce more horsepower.