How Used Equipment Affects Your Daily Life
chris sandler
Updated: 12/18/2012 @ 10:17am
Just a guy who lives in Maine, has friends, has family, and has a good time.
http://blog.machinefinder.com/10435/how-used-equipment-affects-your-daily-life#

New and used heavy equipment contributes to our daily lives, whether we realize it or not. Heavy equipment can harvest corn, beans, and cotton; aid in the construction process; and even contribute to the production of items like paper towel or lumber. So take a look at some of these pieces of used heavy equipment; they may just help you get through your day!
Combine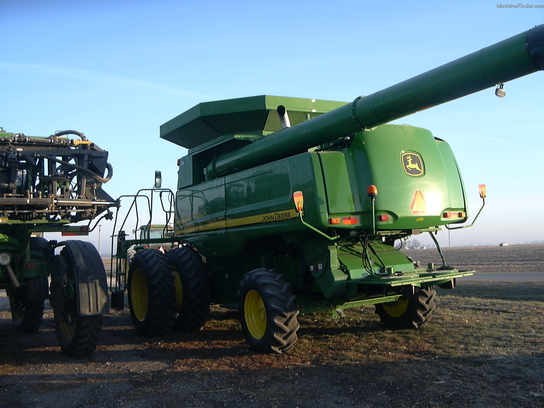 A combine is an essential piece of farm equipment used to harvest corn and soy beans which are a staple to the modern diet and economy. The next time you sit down to dinner and reach for a side of corn, this John Deere combinecan be a reminder of how this food makes it onto your plate.
Row Crop