You are here
Showers criss-cross Corn Belt
Warmer temperatures spread eastward across the Midwest Friday into the weekend with highs reaching the mid 80's to low 90's range in most areas. Among the warmest readings on Sat. were 93 degrees at Mount Vernon, IL and Sedalia, MO, and 94 at Grand Island and Beatrice, NE.
On Sunday warmest temperatures included 93 degrees at Topeka, KS, Des Moines, IA, Chicago, IL and Fort Wayne. Fairly strong southerly winds and fairly low afternoon humidity put stress on crops, especially in the many areas where recent rainfall has been well below normal.
During the past 24 hours some showers occurred in the eastern Midwest, but most rainfall was fairly light. A cold front brought showers & t-storms to the western half of the Midwest Sunday afternoon into early today. Some of the more significant rainfall occurred in southeastern NE, far northeastern KS, the northern half of MO, IA, southern MN, southwestern WI, and a few areas in northwestern IL.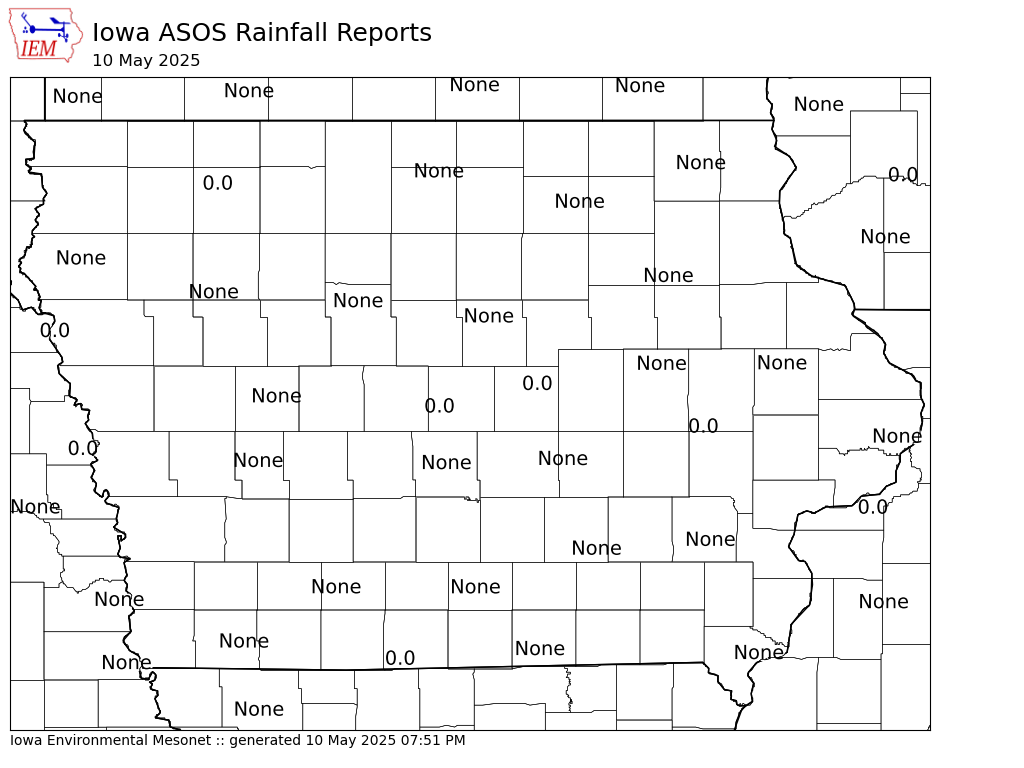 Some of the greatest amounts reported so far include in:
KS - Olathe 0.42"

NE - Omaha 0.78", Falls City 0.82"

MO - Chillicothe 0.74", Kansas City 1.37", St. Joseph 1.76"

IA - Red Oak 2.72", Creston 1.90", Waterloo 1.58", Estherville 0.82", Spencer 0.74", Osceola 0.58", Dubuque 0.50"

MN - Fairmont 0.41", St. Cloud 0.59", Minneapolis Flying Cloud Airport 1.07"

WI - Lone Rock 0.64".
In the western Midwest the rest of eastern NE, parts of northwestern IA, most of southeastern SD, and parts of southwestern MN received little or no rain. Dry, cooler weather will return to the western Midwest today, with scattered showers and thunderstorms continuing farther east along the cold front.
Additional rainfall of 0.10 to 0.50" is forecast today into Tue. morning in most areas, with a few isolated heavier amounts. Dry, cooler weather is forecast in most of the Midwest tom. into Wed., although a few t-storms are possible in the far west on Wed. and warmer temps will start to return to the far west on Wed. Warmer temps are forecast farther east into late week and it looks like best chances for any t- storms late in the week will be in the far northwest.
Freese-Notis Weather/Weather Trades, Inc. Des Moines, Iowa Copyright 2012 - All Rights Reserved