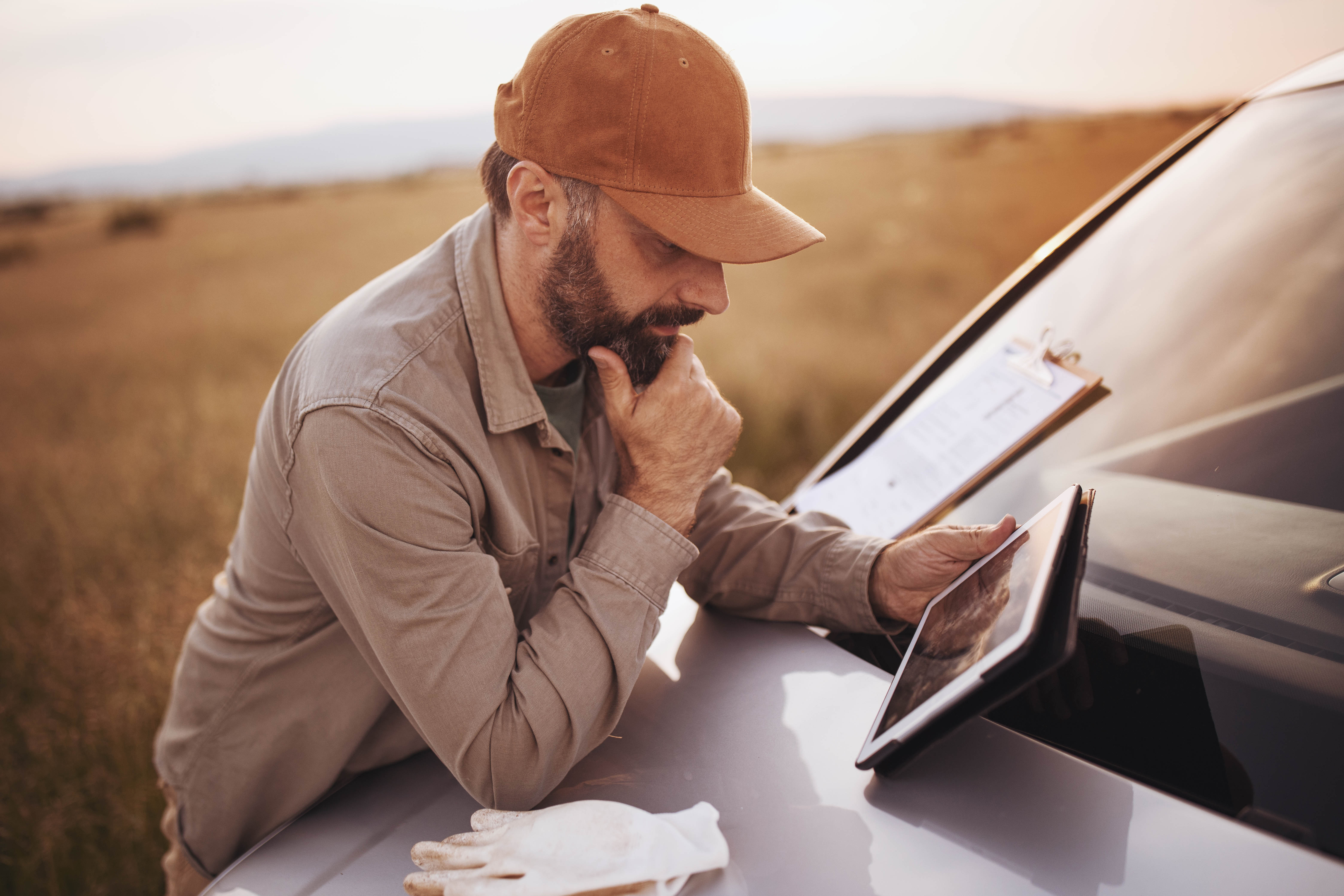 Choosing the right marketing strategy for your operation depends on two things:
The price risk you are willing to accept, and
The time you are willing to devote to developing a strategy.
No one can tell you for certain what the markets will do. Prices may go up, and they may go down. But there are marketing edges available to you for increasing your profitability – you just need time to study them. Here are four types of grain marketing strategies to analyze.
Spot Pricing. One of the least complex strategies available today, spot pricing allows you to turn all of your decision making over to the market. You are free to just show up with grain at your favorite buyer's doorstep. Most times, there won't even be a contract to review; grain can be turned to cash in a matter of days or even hours. The best part: you never really feel responsible if the price is bad. (The market did that to you.)
The worst part of this strategy, though, is return on investment. All those months ago, you laid out cash to plant, grow, and harvest a crop, but now you have little control over how that investment is paying off. So, make sure to only use spot pricing if your operation has an excellent balance sheet – one that can withstand extremely volatile swings in profitability.
Cash Forward. Forward contracting grain for future delivery adds a small amount of complexity to your operation, for bad and for good. Not only have you set delivery obligations, but you also now have to keep track of them. There's an associated performance risk, since falling flat on production and not meeting the crop specs will put you in a bind.
At the same time, for each bushel you forward contract, you have eliminated price risk and lowered the volatility of your profitability.
The hardest part about this strategy? You will likely start playing Monday morning quarterback, feeling bad about sales that are below the market.
Based on my 15 years of grain marketing experience, I believe growers who spend time studying forward contracts also get involved in every other detail of grain marketing. It's their gateway to more informed pricing strategies – but it could be taken too far. They'll start thinking about carry in the market, they'll start comparing multiple facility prices among multiple delivery windows, and they'll take stock of various transportation options available for moving grain. What starts with a lean ends with almost falling over, so lost in making an optimal decision that the equation for profitability has gotten too long.
Added focus, however, always improves the odds of selling a profitable crop. Knowing your cost of production and locking in cash flow and profits when they make financial sense should be rewarding, especially while knowing that your crop insurance will likely lower your performance risk. Use this strategy if you would like a solid return to your bottom line on the time spent learning something new about grain marketing.
Separating Futures and Basis. Often futures and basis aren't optimal at the same time. When you start to focus on them separately, you will often see how attractive futures make basis less attractive, and vice versa.
While this strategy has all of the benefits and the headaches of cash forward contracts, there is some added complexity.
First, separated contracts must be managed multiple times throughout their lifecycle. Unlike a cash forward contract – where you just set it and forget it until delivery – these contracts will only have one component locked in. At some point, you will have to go back and lock in the other component.
Second, only some of the final cash price is locked in using this strategy, so you won't know exactly what your profits will be on a sale until you have it final priced. An advanced student of these contracts will have a good understanding of historical values as well as a bias on spreads that can lead to even more opportunities.
Use these strategies if you are ready to understand historical values and seasonal trends. You should also have a good system of tracking sales or a trusted partner to assist in this.
Pricing Products. Over-the-counter pricing products can add even more complexity to your marketing by locking in a range of prices that are not known until the end of the pricing window. They take advantage of things like market volatility, technical ranges, and layered option strategies. The advantages of the added complexities are often premiums to the current market in exchange for taking on short price risk, or minimum prices that leave upside potential open for a lower investment than a normal option strategy.
These pricing products should be reserved for those that really want to understand all the tools available to them and have the time to learn them. An advanced marketer would know what types of products would benefit in any market condition and be able to customize one that meets his or her business needs.
Where do you begin? If you are looking to get more sophisticated in your marketing plan, I would suggest starting in small increments, adding more complex contracts only after you're comfortable. There is no way to learn faster than the hard way – but when you start with a small percentage of your operation, a hard lesson won't have much of a negative impact. Using a partner that understands the nuances of these contracts, like Indigo, will also help eliminate any surprises in the end.
Rodney Connor, Sr. Director, Basis Analyst Indigo. Rodney Connor has 15 years of experience trading grain, first with Cargill, then with Growmark, and now with Indigo as the Head of Pricing Tools and Services. He still lives near the farm he grew up on in Dwight, Illinois, and today serves as the president for the town's economic alliance. He co-hosts a podcast, GrainWaves.
Contact a Grain Marketing Specialist today at (240) 833-7884
---
The opinions and views contained in this presentation are those of Indigo Ag, Inc. ("Indigo") personnel based on publicly available sources. These materials are not research reports and are not intended as such. These materials are provided for informational purposes only and are not otherwise intended as an offer to sell, or as the solicitation of an offer to purchase, any commodity future, swap, security or other financial instrument. In no event should any party rely on any material contained in this presentation to execute any trades or transactions as the materials are not intended to be sufficient to evaluate the consequences of entering into a transaction and/ or investing in any financial instruments. The materials herein have been obtained from sources believed to be reliable but are not necessarily all-inclusive and are not guaranteed as to its accuracy.
There are substantial risks in participating in any trade or transaction and each party should independently consider such risks and perform their own due diligence prior to the execution of any trade or transaction. Indigo accepts no liability for any loss arising from the use of this material, for any decision made or action taken by any party in reliance upon, or for any inaccuracies or errors in, or omissions from, the information contained in these materials.
To the extent these materials include any quotes or rates, they are for informational purposes only. They are not to be relied upon to make any trades nor are they meant as a recommendation to participate in a particular trade. Indigo does not make any, and hereby specifically disclaims any and all, representations, endorsements, guarantees, and warranties, express or implied, regarding this site. Trades can only be made through an account at a registered broker/dealer or futures commission merchant. Indigo is neither a futures commission merchant nor a registered broker / dealer. Indigo is not a SEF. All projections, forecasts and estimates of returns and other "forward-looking" statements are based on assumptions, which are unlikely to be consistent with, and may differ materially from, actual events or conditions. Such forward-looking information only illustrates hypothetical results under certain assumptions. Actual results will vary, and the variations may be material. Nothing herein should be construed as an investment recommendation or as legal, tax, investment or accounting advice.