Incorporating the Three W's of Farming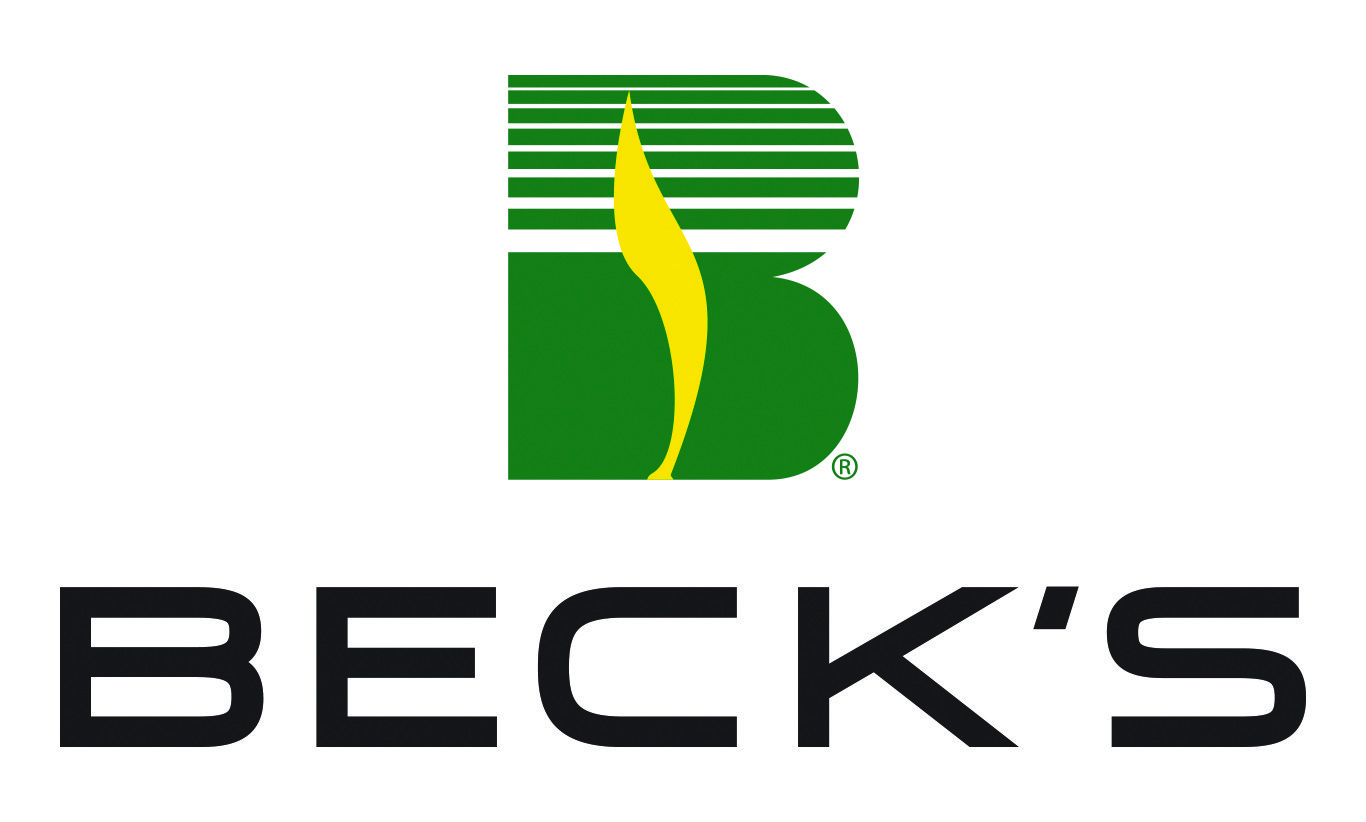 +
Decisions, decisions, decisions…we make them every day. We decide what time we want to wake up in the morning, what we want to eat for breakfast, when we want to eat breakfast, and how much we want to eat for breakfast. Farmers also make decisions every day. Decisions on the logistics of the what, where, when, and how's of all the agronomic aspects that affect their farming operations. The goal of Beck's Practical Farm Research (PFR)® team is to offer some valuable assistance to farmers when they are making such decisions!
In 2018, Beck's PFR team conducted over 100 different studies on corn, soybeans, and wheat across 11 Midwest locations. Innovative products and practices were tested in head-to-head trials that help farmers make decisions on what, where, when, and how to incorporate new ideas onto their farms. Concepts analyzed this year include placing fertilizer and biological products in a 2x2x2 system on corn and studying what time of day is best for foliar application of the PFR Proven™* Versa Max™ AC on corn and soybeans. In addition to these studies, this is the second year that Beck's PFR team has utilized their industry-leading multi-row width, multi-hybrid concept planter to determine the right row spacing, seeding rate, and hybrid combination in various planting and growing conditions.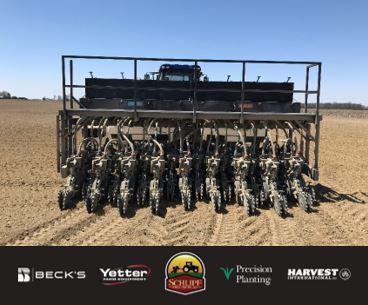 Above: Multi-row width, multi-hybrid concept planter tested on corn, soybean, and wheat trials in 2018.
The 2x2x2 system is an add-on to the traditional 2x2 system in the sense that it enables nutrients to be placed on both sides of the plant. Where just one coulter is used in a 2x2 system, two are utilized with 2x2x2 applications. In 2018, Beck's PFR tested the Martin®-Till Dual UMO, placing starter 18-18-0 fertilizer on corn in a 2x2x2 system. In another test, the Yetter Dual 2968 series was utilized to apply the biological product Start Right in a 2x2x2 system. Nitrogen fertilizer was also tested in the UAN form with Precision Planting's Conceal 2x2x2 system. The results of the 2018 Multi-Location 2x2x2 study are shown below.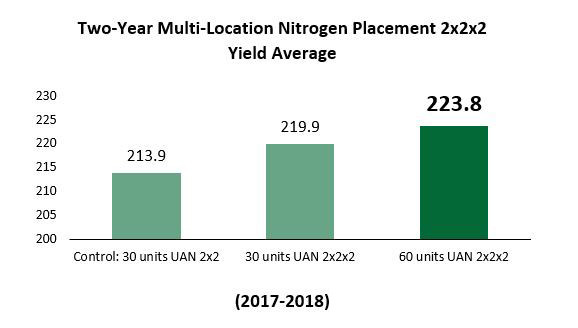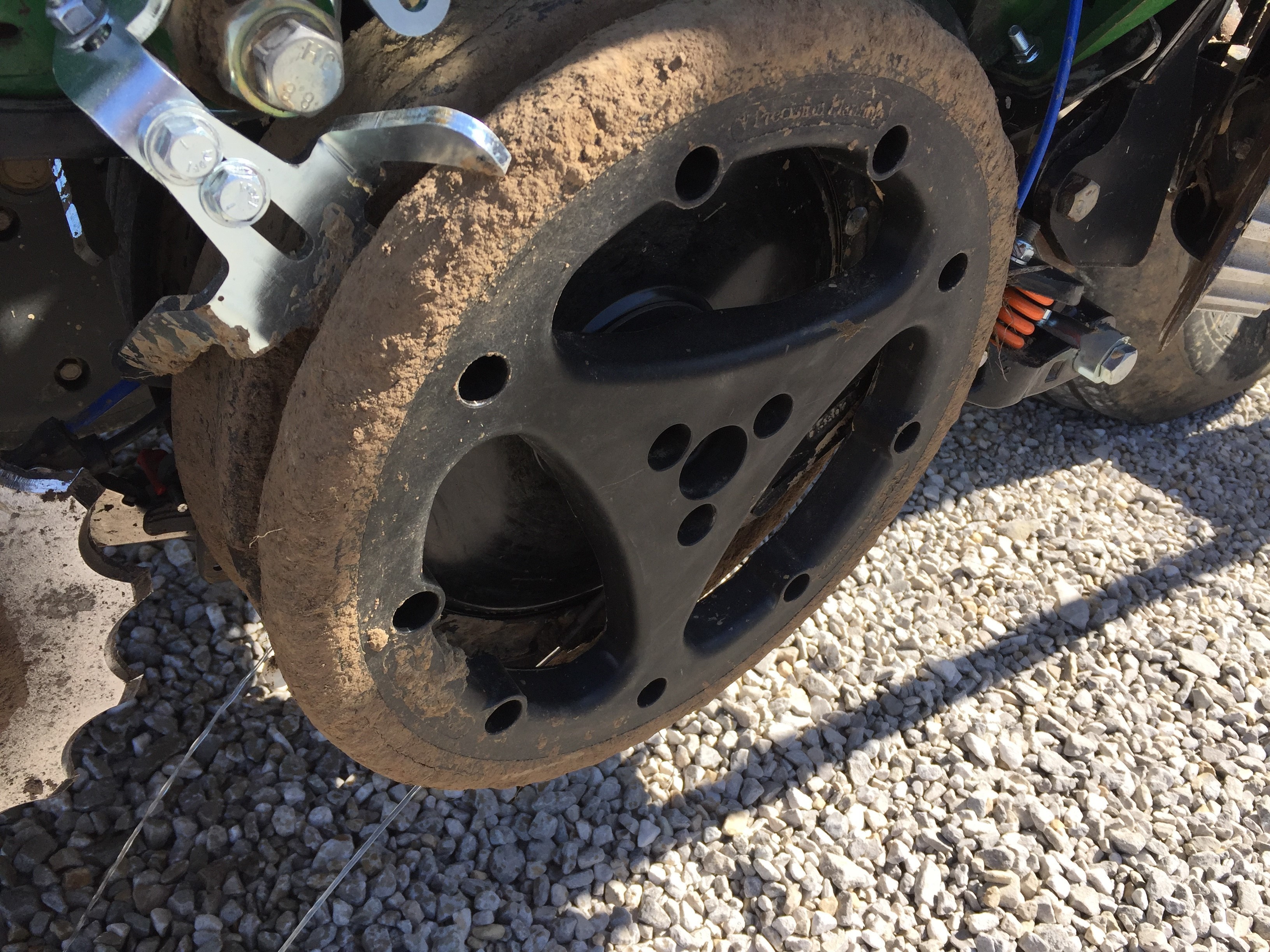 Above: Precision Planting's 2x2x2 Conceal system tested in Beck's 2018 Nitrogen Placement PFR Study.
The common farming practice of spraying fungicides before breakfast and spraying herbicides at lunch prompted the PFR team to evaluate various application timings to determine the time of time of day that is truly optimum for making foliar applications on row crops. As noted from fertility laboratories and observed by Beck's PFR, positive yields and increased profitability were observed with morning applications of foliar products, and in some cases, late-evening applications. One agronomic explanation behind why foliar applications are best made in the morning and evening is that the plant's stomates are open during the cooler times of the day. Stomates are open in the morning to participate in photosynthesis, but during the heat of the day, the guard cells close the stomates to conserve water in the plant.
Dew on the leaves in the morning could also be another explanation for why foliar products achieve more uptake around breakfast time. The theory is that the dew acts as a catalyst to the mobility of the products within the plant by assisting in penetrating through the crop's leaf cuticle.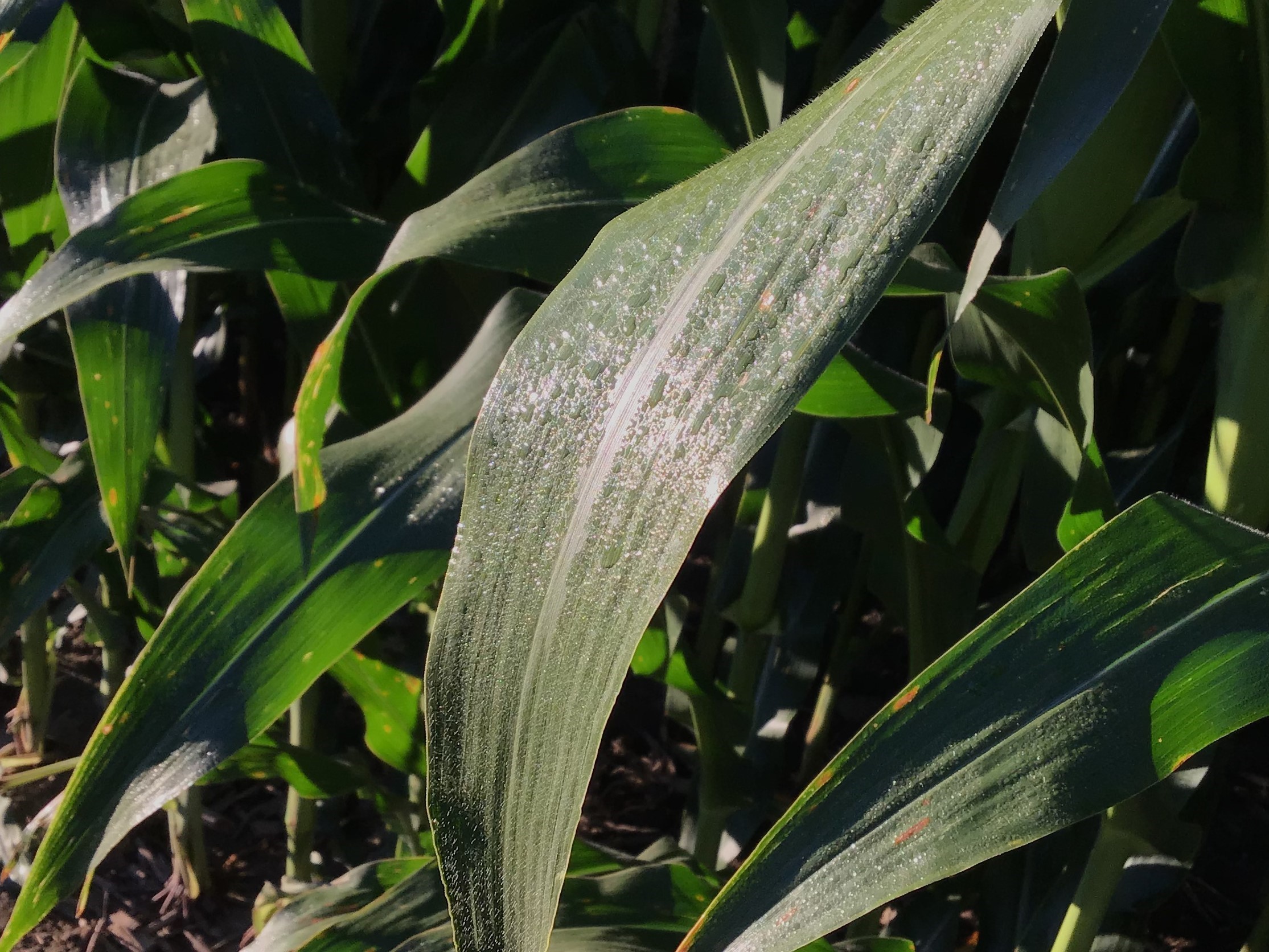 Dew on a corn leaf in the morning, the optimum timing for fungicide foliar applications.
In 2018, the PFR Proven product Versa Max AC was applied on both corn and soybeans at different times of the day. The results of these Foliar Time and Temperature studies on corn and soybeans are shown below.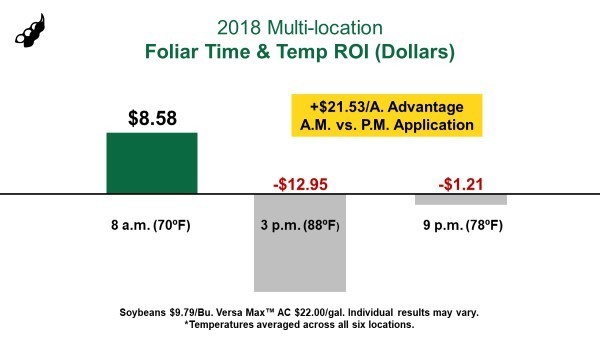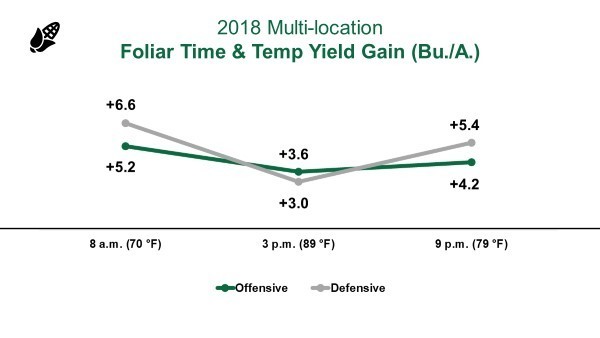 For more information on these studies or to view a PDF of Beck's 2018 PFR Book, click here. You can also learn more about these studies and insights at one of Beck's 109 PFR Insight Meetings that will be held throughout the month of January across the Midwest. Click here to find and registered for a meeting near you.
---