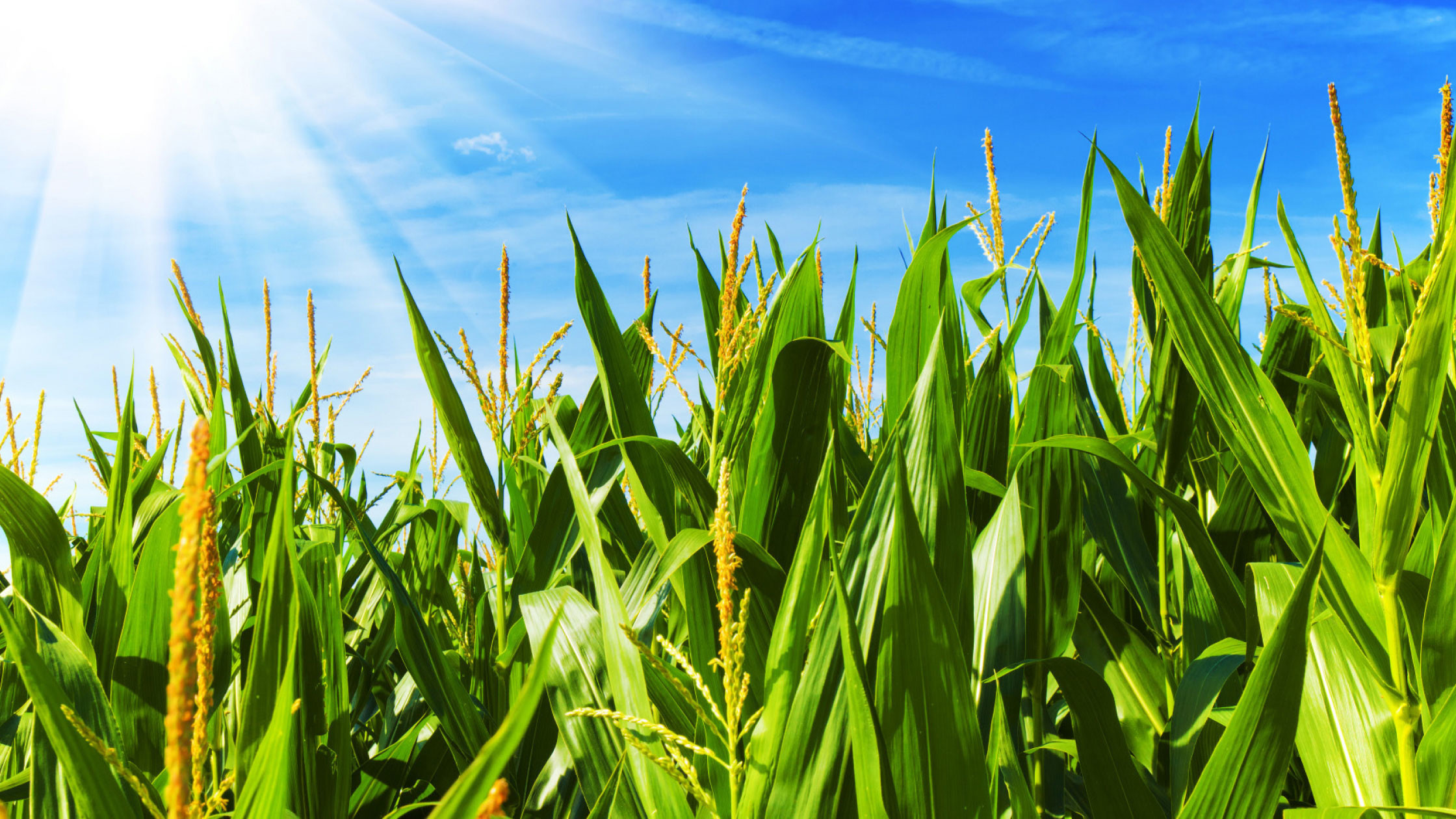 Broad areas of the Corn Belt have experienced one of the most challenging planting seasons in recent memory. Farmers did what they do best and bided their time for a planting window. Corn acres from South Dakota to Ohio were planted weeks later than what is typical. And while many farmers are already worn out from the extended planting season, most are more nervous about what's to come.
The good news is that late-planted acres still have great yield potential. If Mother Nature starts cooperating, this season has abundant hope of producing competitive yields.
Since delayed planting is not something we experience this extremely every year, it's important to be aware of some specific scouting issues that often arise in late-planted corn fields.
The yield potential of a corn crop is a bit of a moving target. While planting date is one component, uniform emergence and weather conditions during flowering can potentially have a greater impact on overall yield. Understanding the key differences between "timely" and late-planted corn is critical to protecting your yield potential. Here are a few things to be aware of with a later planted corn crop.
Rapid Vegetative Growth
When it comes to development, later planted corn progresses through the vegetative growth stages at an accelerated pace due to swift growing degree unit (GDU) accumulation. This is important to remember for several reasons.
There is a narrower window to complete traditional sidedress nitrogen (N) applications.
Corn can quickly – and deceivingly – outgrow post-emergent herbicide application height restrictions.

Roundup PowerMAX® should be broadcast through the V8 growth stage or until corn is 30 inches tall. When the corn is between 30 and 48 inches tall, it will require drop nozzles.
Liberty® can be applied to corn up to 24 inches tall or until it reaches the V7 growth stage.
Rows per ear are determined between the V5 and V8 growth stages, while the potential number of kernels per row is determined approximately a week before the silks emerge. Even hybrids containing a herbicide-tolerant trait must still metabolize any herbicide that is applied post-emergence. Because of this, post-emergent treatments applied off-label or too late in the season have the potential to negatively impact ear size.

Due to the rapid pace of the crop's vegetative growth, corn can be more susceptible to green snap, which is most prevalent in the western Corn Belt. Corn is most vulnerable to green snap between the V5 and V8 growth stages, as well as the two weeks prior to tassel.
Potential for Increased Heat During Pollination
Weather conditions during pollination can be one of the most influential factors in determining yield potential. Pollination will be complete within approximately a 100 GDU accumulation window. If pollination timing coincides with significant heat, this period can be as short as 3.5 days. However, with more moderate temperatures, the pollination process can stretch to as many as 6 days. The shorter the timeframe for pollination, the greater the stress on the plant to both fertilize and retain all potential kernels. Typically, a condensed pollination window increases the potential for kernel abortion and tip-back. This can be even more impactful if planting shorter relative maturity hybrids outside of their recommended geography, as they do not traditionally handle heat as well as hybrids suited to a particular area. It's common for later-planted corn to experience a shorter pollination window due to flowering in late July or early August.
Scouting Will Be More Important
Disease: In a condensed growing season, maximizing sunlight and photosynthate production is critical as later-planted corn will be filling grain while receiving reduced hours of sunlight. Corn planted several weeks late can be more vulnerable to gray leaf spot (GLS) due to increased inoculum levels and infestation at a younger growth stage when compared to earlier planted corn.
Northern Corn Leaf Blight: Northern Corn Leaf Blight (NCLB) is the most concerning leaf disease with late-planted corn, as this fungus thrives in moderate temperatures (64° to 81°F) and with increased hours of leaf wetness. These conditions are more prevalent during the grain fill period of late-planted corn as it occurs later in the summer. Under ideal conditions, NCLB can multiply very quickly, reproducing spores every 6 to 8 days. A single NCLB lesion can also infect a much larger area of the leaf compared to other diseases such as GLS. This greatly affects the ability of the leaf to take in sunlight. Fungicide application timing to mitigate NCLB should focus on late brown silk to provide protection later into grain fill as the day lengths shorten and temperatures decline.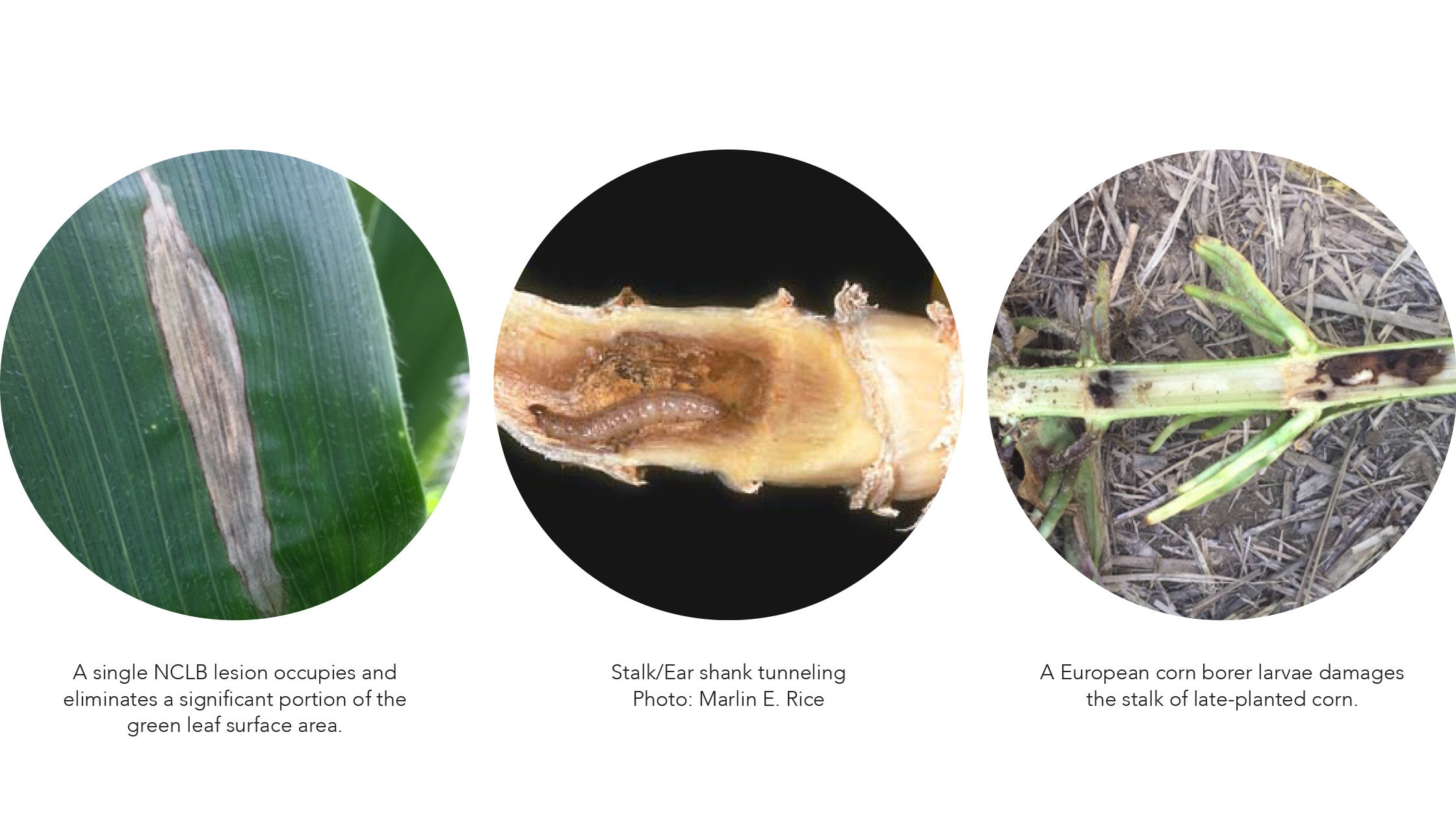 Insects: European corn borer (ECB) and adult corn rootworm beetles can be drawn to later-planted corn. These pests will be attracted to the latest planted crop in a specific area. Second generation corn borer moths target actively pollinating corn to lay their eggs. For hybrids not containing a Bt-corn borer trait, control is highly dependent on scouting and insecticide applications made prior to the larvae entering the stalk, ear shank, or ear itself. Corn rootworm beetles prefer to feed on the lush silks of late flowering corn. Concerns of rootworm beetle feeding are typically minimal after pollination has completed.
In scenarios with late planting, high yields are still possible. Adequate weed control, clement weather during pollination, and a good disease and insect scouting program can make all the difference.
For more related articles, visit here.
---
PowerMAX® is a registered trademark of Monsanto Company. Liberty® is a registered trademark of BASF.